3 Honey Jars from France Gift Set
3 honeys with distinct typicities selected by us with beekeepers in our region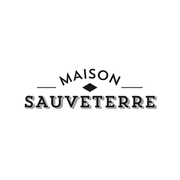 Honey
Maison Sauveterre
Honey, essential for breakfast and snacks, has seduced its consumers and can now be enjoyed in all sauces.
But apart from the pleasure of its sweet taste, its virtues are multiple: it is a natural antiseptic and a recognised anti-inflammatory that helps healing. It also soothes coughs and strengthens the immune system thanks to its antibacterial power.
BienManger.com offers you an assortment of 3 quality and local honeys, which will be ideal if you wish to open yourself up to other equally delicious flavours.
We invite you to discover :
The powerful and fruity taste of heather honey
The full-bodied and spicy aromas of chestnut honey
The sweetness and purity of all-flower honey
All presented in an attractive wooden box with a zipper for even more authenticity.
This assortment contains :
With this product, we recommend :
Customers who bought this product also bought :