Château David Médoc - Box of 3 bottles
This product is no longer sold but you might be interested by the product above...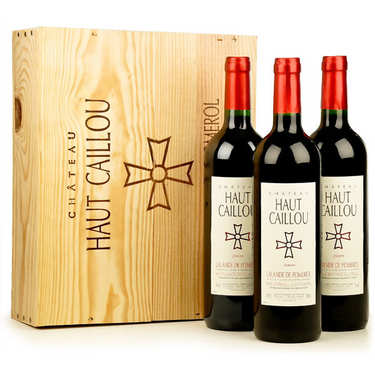 A terrific Burgundy
Château David is a family-run estate belonging to the Coutreau family and listed since 1985 as a Cru Bourgeois. Today, it is Sabine Coutreau who devotes all her passion and professionalism to running the estate. The constant, unrelenting efforts deployed by the family were rewarded in 2003 by the renewal of the listing of the Château as a Cru Bougeois.
AOC
Médoc
Classification
Cru Bourgeois (Classement 2005)
Grape Varieties
60% Cabernet Sauvignon, 30% Merlot, 5% Cabernet Franc, 5% Petit Verdot
Tasting
Château David is a supple, fruity wine with a delicately woody bouquet, ideally suited for cellaring, an excellent ambassador of the Médoc.
Serving Temperature
16°/18 C - 60°/65° F
Serving ideas
Beef stew; cheese platter; Bordeaux-style snails.
Composition :
Alcohol: 12.5% vol. Alcohol abuse is dangerous to health. To consume with moderation. Contains sulfites.
Reviews about : Château David Médoc - Box of 3 bottles
There is no reviews about the product yet Château David Médoc - Box of 3 bottles
Be the first to leave a review