Konjac vermicelli (Shirataki)
Quick to prepare and easy to seasoning, discover the noodles konjac, and cook you just balanced, nutritious meals.
This product is coming back soon!
You like this product ? You may like this one too...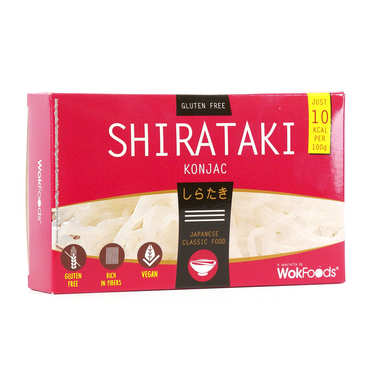 Konjac Shirataki
Wok Foods
300g packet (200g drained)
Price : 2.65 €
Price per kilo: 8.83 €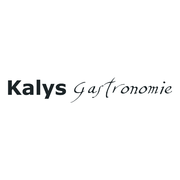 Konjac
Kalys Gastronomie
What is "Konjac" ?
This is a plant names Amorphophallus konjac. Its roots are considered as traditional Japanese food for more than 2000 years, both as a simple vegetable and as a transformed product (konnyaku, pasta and biscuits).
The main strength of this good is that it will help you to manage your appetite. There is several studies which prove its efficiency. In addition, the konjac vermicelli is very easy to cook (as a salad, sauce, soup or even as classical spagetti).
The konjac diet
Konjac will help you to lose weight. This beneficial food coupled with a balanced way of life will make you lose some kilograms without deprivations. As the agar agar and the konjac contain a few calories. Konjac stops hunger, decreases transit problems, helps to drop cholesterol and reduces sugar transmission in the blood. This 100 % natural product has no toxicologist risks and is not allergenic at all.
Japanese women use konjac for decades to be slim. 100g of konjac only provides 3 calories. Yet it contains a lot of fibre (2/3g for 100g of konjac), and it is a very filling kind of food. So it is a perfect food item for your diet.
You must not skip one of the 3 daily meals and use konjac in your different dishes. It will be one of you main cooking ingredients. Konjac will make you travel thank to new flavours. It is the perfect diet method for food lovers: you can eat whatever you want as far as it is in a reasonable quantity. Take time to enjoy your meal and stop eating as soon as you fell full.
water, konjac flour (5.3%) with glucomannan (4.0%), Firming calcium hydroxide.
| Average nutrition facts | For 100g | |
| --- | --- | --- |
| Energy | 8 / 33.49 | kcal / kJ |
| Total fat | 0 | g |
|   Saturated fat | 0 | g |
| Carbohydrate | 0 | g |
|   Sugar | 0 | g |
| Proteins | 0 | g |
| Salt | 0.002 | g |
| Fiber | 3.1 | g |
With this product, we recommend :
Customers who bought this product also bought :