Organic Hawaiian Noni Pure Juice
The exotic fruit with many virtues in a juice to consume in cure to treat you well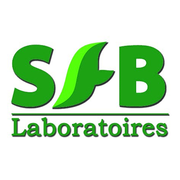 Laboratoire SFB
Noni is an exotic fruit growing on a small tree native to the Pacific Islands, including the volcanic soil of Hawaii rich in minerals. It is also known by its botanical name Morinda citrifolia from.
It is for all time popular indigenous peoples, who used it for its natural medicinal properties.
Noni juice is not consumed as a juice to speak but cures. It is particularly rich in vitamins, trace elements, amino acids and enzymes.
Noni Juice 100% pure, natural and organic is very powerful. This is why its use is limited to 30ml per day. It has a liquid consistency and a light brown color. His naturally bitter taste fades at refrigerated temperature.
Noni juice is rich in natural antioxidants, which makes him a rebalancing of the body. It can also be used externally as treatment of wounds, sores and inflammation.
The bottle is made of pure non-reconstituted noni juice from concentrate.
Instructions: 30ml (about 2 tablespoons) in the morning or at noon, preferably before meals. Can be mixed with another unsweetened fruit juice (pineapple, orange). Chill after consumption.
100% Pure Organic Hawaiian Noni Juice.
With this product, we recommend :
Customers who bought this product also bought :