Fruit kefir within everybody's reach, here is the promise of this practical preparation with an amazing result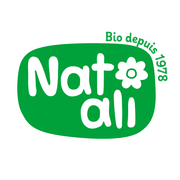 Cookery ingredients
Nat-Ali
The fruit kefir is a water-based drink, obtained by fermentation. Nat ali has developed a preparation serving close to easily make their own kefir fruit.

This ferment is a commingling of bacteria and yeast that can ferment saccharoche (sugar) and fructose (fruit sugar). It is used very simply by adding dried fruit (figs, dates ...), citrus (lemon, orange ...), a little sugar and of course water!

This bag 2 provides dosages and dose 1 is used to prepare 1 liter of kefir.
The avatange of this preparation is that it can be transplanted up to 8 times, and you'll get up to 16 liters of preparation.
You need to use this 100ml kefir and repeat the instructions below.

Preparation advice:

Pour the powder in a jar may contain 1 liter of preparation and closing hermetically.
Add 1 to 2 slices of lemon or orange, 1 or 2 nuts and 2 to 3 tablespoons of sugar.
Pour 1 liter of water at ambient temperature and close the jar.
Let ferment at room temperature for about 48 hours. You will know your kefir is ready once dried fruits will be brought to the surface.
Then strain the preparation for the colander and enjoy!
Be sure to use only organic ingredients to prepare your kefir, to take full advantage of all its benefits.

A slight white deposit may form at the bottom of the bottle, do not worry, this is quite normal.

Conservation:

Keep away from heat and light. For optimal efficiency, store preferably your ferment refrigerated.
Red Cane Sugar*, Lyophilized Water Kefir* (Cane Sugar*, Lyophilized Ferments for Kefir : Lactobacillus, Lactococcus, Leuconostoc, Saccharomyces, Acetobacter). * Produced from Organic Farming
With this product, we recommend :
Customers who bought this product also bought :