Handmade French Brioche "Fouace"
The "Fouace" is a traditionnal handmade brioche made by the family Cavalier in Aveyron
In Stock
Home or office delivery only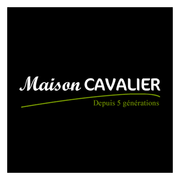 Maison Cavalier
Produced in pre-order and shipped on Wednesdays and Thursdays, every week. Order until 10am on Tuesday for shipment on Wednesday. Order until 10am on Wednesday for shipment on Thursday. Beyond that time, shipment on the following Wednesday.
Please note that if you order other products, they will all be shipped at the same time as the fouace.
Originally a cake served at the end of the meal, the fouace has evolved to become an essential part of breakfast or the Aveyronnais snack.
This sweet speciality with a hint of orange blossom will seduce you with its supple and dense texture as well as its subtle and delicate taste.
The house of Cavalier has been perpetuating the family tradition of making fouace for generations, with a recipe that has not changed and which has made it a success. Its reputation has spread beyond the limits of the Aveyron, as fouace de Campagnac can now be found as far away as the Paris region.
The fouace will go marvellously well with jam or spread that you spread on slices, but it can also be eaten simply plain, dipped in coffee for example.
To rediscover the flavours of childhood, we advise you to spread a little butter on a slice and then grate some chocolate shavings on top. The good memories will immediately resurface!
Flour type 55, Sugar, Fresh eggs, Natural Leaven, 10% butter, Orange Blossom Flavor, Baker's Yeast, Salt.
With this product, we recommend :
Customers who bought this product also bought :