To use with marinades, game, sauerkraut, liqueurs.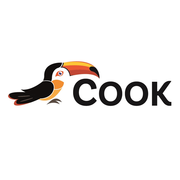 Herbs
Cook - Herbier de France
Juniper berry is the female seed cone produced by the various species of junipers. It is not a true berry but a cone with unusually fleshy and merged scales, which give it a berry-like appearance. The cones from a handful of species, especially Juniperus communis, are used as a spice, particularly in European cuisine, and also give gin its distinguishing flavour.
The flavour profile of young, green berries is dominated by pinene; as they mature this piney, resinous backdrop is joined by what McGee describes as "green-fresh" and citrus notes. The outer scales of the berries are relatively flavourless, so the berries are almost always at least lightly crushed before being used as a spice. They are used both fresh and dried, but their flavour and odour is at their strongest immediately after harvest and decline during drying and storage.
Suggestions
To use with marinades, game, sauerkraut, liqueurs.
Juniper berries. Organic farming.
With this product, we recommend :
Organic Juniper berries is also available in
Seasonings
.
Customers who bought this product also bought :