Organic pound Black Pepper
The black pepper holds with all other peppers, and with almost all spices.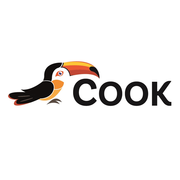 Spices
Cook - Herbier de France
The grain of pepper changes of colour depending on its different degrees of maturation and how it is processed. The black pepper is the whole fruit harvested before maturity and dried under the hot sun. The envelope of the fruit is a dry ride and becomes black. It is this crust that gives black pepper it's piquant so special. In the West, it is pepper cuisine, which ground at the moment, is virtually all dishes. It is considered the most aromatic "piper nigrum".
Suggestions
To use with sauces, meat, eggs, stuffing, pate and vegetables.
Organic fair trade
This association gathers Small and Medium Businesses which from the beginning have been eager to produce in line with sustainable development criteria.
The logic is global and ultimately implies all actors in the network: farmers who produce, enterprises which process, distributors and consumers who use the products.
Demeter
This mark is present on organic products 100% organic. Are prohibited pesticides, GMOs, synthetic fertilizers ... The living conditions of animals are also taken into account.
Black pepper. Organic farming.
With this product, we recommend :
Organic pound Black Pepper is also available in
Seasonings
.
Customers who bought this product also bought :