Organic Kombucha Juice - 5 + 1 free
Discover the Kombucha, a lactofermented sparkling drink full of benefits for your body!
This product is coming back soon!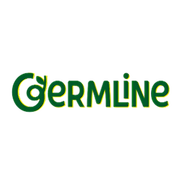 Germline
From organic agriculture, Kombucha Germline is unpasteurized, unfiltered and live based yeasts. This lactofermentée drink is low in sugar, sugars being absorbed during fermentation.
Called "Tche" by the Chinese, which means long life mushroom, kombucha consists of yeast and lacto-fermented microorganisms. Kombucha has properties of being digestive and stimulant.
This discovery provides contains 6 bottles of 1L, one offered.
water, sugar * (resorbed during fermentation), selected herbs including green tea * * Kombucha culture*. Products from organic farming Alcohol : 2,0%vol
With this product, we recommend :
Customers who bought this product also bought :