Ideal in your preparations based on fish.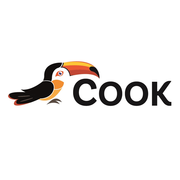 Herbs
Cook - Herbier de France
Fennel is a plant species in the genus Foeniculum (treated as the sole species in the genus by most botanists). It is a hardy, perennial, umbelliferous herb, with yellow flowers and feathery leaves, grows wild in most parts of temperate Europe, but is generally considered indigenous to the shores of the Mediterranean, whence it spreads eastwards to India.
The bulb, foliage, and seeds of the fennel plant are widely used in many of the culinary traditions of the world. Fennel pollen is the most potent form of fennel, but also the most expensive. Dried fennel seed is an aromatic, anise-flavoured spice, brown or green in colour when fresh, slowly turning a dull grey as the seed ages. For cooking, green seeds are optimal. The leaves are delicately flavored and similar in shape to those of dill. The bulb is a crisp, hardy root vegetable and may be sauteed, stewed, braised, grilled, or eaten raw.
Fennel seeds are sometimes confused with those of anise, which are very similar in taste and appearance, though smaller. In India, it is common to chew fennel seed as a mouth-freshener. Fennel is also used as flavouring in some natural toothpaste. Some people employ it as a diuretic. Others use it to improve the milk supply of breastfeeding mothers, but it has shown neurotoxicity in certain cases where the mother ingested it as an herbal tea to enhance her breast milk.
Suggestions
Ideal for your fish, shellfish, vegetables, both, pastries, liqueurs and your Provencal preparations.
Fennel seed. Organic farming.
With this product, we recommend :
Organic fennel seed is also available in
Seasonings
.
Customers who bought this product also bought :