To use in your pizza and Greek dishes.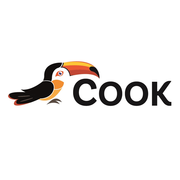 Herbs
Cook - Herbier de France
Marjoram is a somewhat cold sensitive perennial herb or undershrub with sweet pine and citrus flavours. Marjoram is cultivated for its aromatic leaves, either green or dry, for culinary purposes; the tops are cut as the plants begin to flower and are dried slowly in the shade. It is often used in herb combinations such as Herbes de Provence and Za'atar.
Suggestions
To use in your pizza and Greek dishes.
Demeter
This mark is present on organic products 100% organic. Are prohibited pesticides, GMOs, synthetic fertilizers ... The living conditions of animals are also taken into account.
Leaves and flowers of marjoram. Organic farming.
With this product, we recommend :
Organic sweet marjoram is also available in
Seasonings
.
Customers who bought this product also bought :