It is used as thickener, gelling and stabilizing agent in jams, jellies, fruit juices, compotes, pies, cream, ice cream, mayonnaise and other sauces.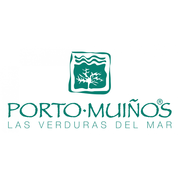 Agar agar
Porto Muinos
Called Kanten in Japan, agar agar is extracted from red seaweed. After abundant washing, they are dried and then subjected to a boil. They provide a mucillage, dehydrated, is presented in the form of strips, transparent and intertwined.
100% pure agar agar in branch.
With this product, we recommend :
You may also like... :
Customers who bought this product also bought :