Saint Julien - Château Beychevelle 2016
4th Grand Cru Classé Saint Julien
This product is coming back soon!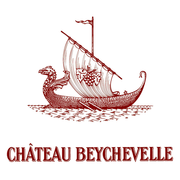 Château Beychevelle
"This Château Beychevelle is a fourth classified believed the classification of 1855 in Saint Julien. The 2016 vintage tasted en primeur in spring 2017 looks powerful, elegant and refined. He received the following scores in major wine guides:
.
Learn more about the Château Beychevelle:
The area takes its name from the Gascon term ""Becha vela"" which literally means ""Sailing Drop"" and that refers to the history of the area and especially in the seventeenth century when the first Duke of Epernon, Grand Admiral of France, became the owner. It is said that then passing ships off affalaient their sails as a sign of respect. We find this visual on the label of this wine.
The estate is on two serious trays near the Gironde, which gives it a protective atmosphere. The estate is now managed by farming with part of the vineyards to organic farming. Chateau Beychevelle is from the best plots of the area and gives a complex, aromatic wine. It has a good aging potential and expresses its full potential from a decade. The 2016 vintage is already characterized by its silky and aromatic power."
Alcohol : 13.5% vol. Contains sulfites.
With this product, we recommend :
Saint Julien - Château Beychevelle 2016 is also available in
Wines
.
Customers who bought this product also bought :