Organic Wild Thyme And Verbena Herbal Tea
The aromatic wealth of the garrigue of the south of France in your cup!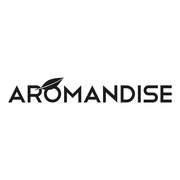 Teas and herbal teas
Aromandise
An herbal tea with soft Mediterranean accents, made from wild plants gathered with a sickle. This herbal tea guarantees meticulous care at every stage of the production process, following an ethical and ecological approach.
Wild thyme is bursting with sunshine, essential oils and powerful aromas. As for verbena, it brings to the blend its delicious sweet and lemony flavours as well as a nice note of freshness.
This herbal tea is labelled Sud de France, for a Languedoc-Roussillon origin and a responsible production method. A guarantee of quality and recognition.
The herbal tea offers a simple and pleasant moment of well-being that one would be wrong to deprive oneself of!
Thyme * 86% (fresh thyme thymol thyme and thyme to carvacrol pepper and sweet), crystals of vervein essential oils * 14% (tequilana * agave powder, exotic verbena essential oil * 4% verbena powder * 1%). * Produced from organic farming.
With this product, we recommend :
Customers who bought this product also bought :