Santa Teresa 1796 rum
Santa Teresa
An exceptional rum from Venezuela
Santa Teresa
The Santa Teresa distillery was founded in 1796, and was offered to the Count Tavor y Blaco by the king of Spain, after whose daughter the Hacienda was named. In 1885, M. Vollmer Ribas purchased the Hacienda and rum production began there in 1896. Today, the distillery remains under the direction of the Vollmer family. Situated in the Aragua valley, in northern Venezuala, at 535 metres altitude, Santa Teresa benefits from rich soil and the very best climatic conditions for growing sugar cane.
Composition :
Alcohol 40 % vol.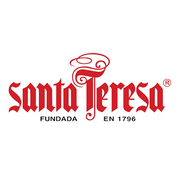 Santa Teresa
Customers who bought this product also bought :
Reviews about : Santa Teresa 1796 rum
There is no reviews about the product yet Santa Teresa 1796 rum
Be the first to leave a review
Leave a review
Please describe your experience with this product : taste, texture, how you used it and maybe your favorite recipe or advice.
You must login or register to leave your opinion.