Noyau de Poissy Silver Seal - 25%
A liqueur with a sweet, Amaretto-like flavour.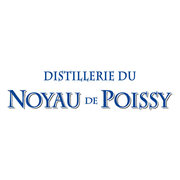 Noyau de Poissy
Made using a traditional recipe, this liqueur is produced by macerating almond kernels in eau de vie of armagnac which has been matured in oak casks. In flavour, it is similar to Amaretto.
It can be drunk straight, shaken with ice, or in a cocktail. It can also be incorporated into pastry to add flavour to pastries and tarts.
Ciel de Poissy: Mix together 3 measures of Noyau, 4 measures of orange juice, 4 measures of grapefruit juice, 6 volumes of sparkling wine, ice and a slice of orange.
With this product, we recommend :
Customers who bought this product also bought :