Compagnie des Indes Rum - Navy Strength - Jamaica 5 years 57%
Compagnie des Indes
Opulent, round and very aromatic, this rum evokes many delicacies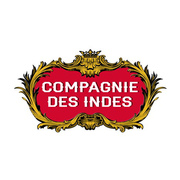 Compagnie des Indes
The brand India Company is based on travel and discovery opportunities. The assemblies are made on rum tasted and carefully selected.
Navy Strengh rum is a blend of three rums from Jamaica. It is bottled at 57%, without adding sugar.
It is a tribute to the sailors of the Royal British Navy, which at the time, received a daily ration of alcohol to clean water consumed. Why 57%? If rum was poured by accident on gunpowder, it could continue burning, which would not be the case with alcohol below this level.
Tasting Notes
Nose: of extreme delicacy, with cabbage notes cream, rum baba and ripe banana
Taste: suave and powerful, combining varied flavors of liquorice, elderberry, through pineapple and exotic fruits
Final is clear, straight and accurate
A dry drink or cocktail.
With this product, we recommend :
Customers who bought this product also bought :