Organic Herbes de Provence - 200g
A classic organic blend of summer savory, oregano, thyme and rosemary. All this blend has been cultivated under the sun of Provence. Use it to perfume all your meals.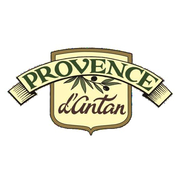 Provence d'Antan
Provence herbs of Provence d'Antan are cultivated in Provence according to traditional methods. You will find in this mixture: savory of the oregano, thyme but also rosemary. All these herbs have been cultivated according to the principles of the organic farming for more flavours.
We suggest you to discover these bio herbs in 200g. An ideal size for those who would want to consume it on a daily basis.
How to use organic Provence Herbs of Provence d'Antan?
You can use them everywhere: on your grills, in your salads, in your marinades… You can also strew some grams on your fishes before cooking: their tastes will be unique.
What are Provence herbs properties?
In order to know the properties, we have to describe each grass which composes them:
The savory is full of good antioxidants for our body as long as iron, manganese and magnesium.
The oregano has a marjoram (another herb) taste and is used for thousands of years in the Mediterranean Basin, it is an ally in case of digestive disorders.
The thyme is a grass used by all but do you really know these benefits? The thyme calms small throat pains and helps fight against waves of tiredness.
Flavonoids are present in large quantities in the rosemary and are powerful antioxidants.
Organic savory 50%, organic oregano 30%, organic thyme 10%, organic rosemary 10%.
With this product, we recommend :
Customers who bought this product also bought :