The power of wild Provence rosemary in an organic and dried version for the pleasure of your taste buds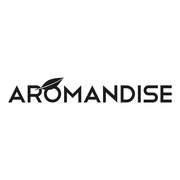 Salt, herbs, spices
Aromandise
Rosemary is a very aromatic herb from Provence. Moreover, rosemary is part of the mix of herbs called "herbes de Provence".
Widely used in cooking, rosemary captivates us with its powerful, camphorated and spicy notes. A simple touch of rosemary is all you need to bring relief to your fish or meat marinades, or to flavour your dessert creams. As a bouquet garni, it is a real treat.
It is important to know that rosemary can only unfold all of its fragrances under the effect of heat. This is why we often add a sprig of rosemary at the end of cooking meat in the frying pan, or why we infuse it into the cream while it is still very hot.
In addition, Aromandise leaves the rosemary leaves whole so that all their aroma can be preserved!
It is also a very good preservative!
Rosemary leaves and flowers* * Organic
With this product, we recommend :
Organic Wild Rosemary is also available in
Seasonings
.
Customers who bought this product also bought :