Organic Wild Thyme From French Garrigue
A mix of Thymol Thyme and Carvacrol Thyme so tasty to mix in all your preparation. Besides, it is organic !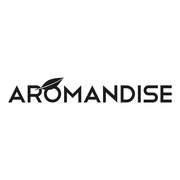 Salt, herbs, spices
Aromandise
Thyme is the flavouring of all the Mediterranean cuisine. Warm to the palate, it is bursting with sunshine and can be used in the composition of any bouquet garni worthy of the name.
In order to develop all its flavours, thyme must come into contact with a source of heat: a flavoured cream, an oven-roasted chicken, boiling water...
It is a favourite when thyme is served with simmered dishes such as pot-au-feu. Try it in your crumbles too: pass it through the spice mill, and a pinch will be enough to obtain a delicious thyme-flavoured crumble!
Aromandise leaves the thyme leaves whole so as not to detract from their flavour.
Wild thyme flowers and leaves (mix of thymol thyme and Carvacrol thyme)* *Organic
With this product, we recommend :
Customers who bought this product also bought :