Very Large and Empty Snail Shells
The workshops required for snails!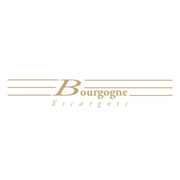 Bourgogne Escargots
We furnish you all the essential in order to make your snails. These shells are perfect and ready to be used. Moreover, canned snails are also available on our website BienManger.com. It will allow you to prepare your dishes of snails very easily and very fast!
You should not stop to the simple fact that you need to go to Burgundy (Bourgogne) to taste them. Because from now on, you can enjoyed them at home and most of all, whenever you want!!
Burgundy Snails is the reference on the matter. The company has years of expertise and their durability is a proof of its success and especially in matter of product's qualities.
Cooking tips: There are three important steps:
Clean the shells
Furnish the shells of snails and butter at your taste
Put in the oven 10 minutes in 150°C
48 very large empty shells.
With this product, we recommend :
Customers who bought this product also bought :