An intense concentré of woody flavours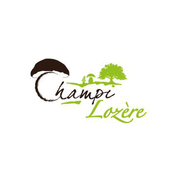 Champi Lozère
For this powder, a unique ingredient is necessary: the Girolles of Lozère. They grow in forests on sweet chestnut trees in Cevennes or in Margerides. They are only present on the whole department if it has rained.
Girolles are collected, selected, washed and dried before being tested for their qualities which will determine their future. Girolles have to be attractive in order to be marketed in their whole shape, if they are not but are quite gustative, they are used for the powder. Then they are crushed and sieved to keep only the fine powder.
This powder is perfect for your sauces or to perfume your dishes with a 100% natural way.
Cooking tips:
Use your Girolle powder for your sauces and on your grilled meats.
Preservation:
You can keep this girolle powder in its original tube in a fresh and dry place and shielded to light.
Recipe: "Small spelt with the Girolle powder"
Ingredients:
Small spelt (70grs per persons)
1 onion
15grs of Girolle powder
Olive oil
Vegetable broth
Preparation:
Put small spelt to be dipped for 2 hours
Then, rinse it
Peel the onion and cut it in dice
Stir the onion and the small spelt in a generous dash of olive oil
Put salt, pepper while you stirring over low heat
Add the Girolle powder, the broth and let it cook for 1 hour
Taste it !!
With this product, we recommend :
Customers who bought this product also bought :