A perfumed boletus powder for your seasonings
This product is coming back soon!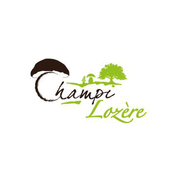 Champi Lozère
Our ceps powder is only made with Lozère ceps. In this region, they grow in the middle mountain ranges like Margeride, Mount Lozère or Aubrac in spruces, pines or broad-leaved trees.
Once our ceps were collected, they are washed and cut in fine lamellas by hand. Then, the ceps lamellas are arranged on wooden selves (wooden of Lozère pines) and are fixed on metallic ranges. After, they are put in the dryer.
100% with ceps, this powder is perfect for your sauces and seasonings your meats!
Cooking tips :
Open the tube by removing the cork.
You can use the cep powder by sprinkling your dishes at the end of your cooking or to make a ceps sauce with some single cream and diced bacon.
Preservation :
Keep it cool or keep it dry but shielded from light.
With this product, we recommend :
Customers who bought this product also bought :