Dried Chanterelle Muchrooms
Excellent Chanterelle Mushrooms from Lozère, with a tasteful flavour
This product is coming back soon!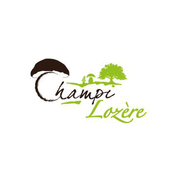 Champi Lozère
Lozère is a mushroom land where you can find a lot of different varieties! You can pick ceps, Chanterelles, St George's mushroom. Here, we propose you to taste the Chanterelles. They are very intoxicating, and will make you remember the end of autumn, when it rains.
They are collected and produced in Lozère. It is a regional product which will perfume your meats, your vegetables and even your sauces…
Chanterelles are collected and selected. Then, they are cleaned, dried before being submitted to a second quality control.
Cooking Tips :
As for all dry mushrooms, rehydrate your Chanterelles in some water or some warm milk. And so, during at least 2 hours or if you can a night.
Preservation :
Keep it cool or keep it dry but shielded from light.
Dried St George's mushrooms.
With this product, we recommend :
Dried Chanterelle Muchrooms is also available in
Risotto
.
Customers who bought this product also bought :