Dried St George's Mushrooms
The St George's Mushrooms is the ideal accompaniment of the omelettes
This product is coming back soon!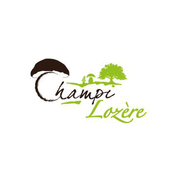 Champi Lozère
The St George's Mushrooms is very present in Lozère and they are very welcome!! Indeed, the big greens and wet Lozère grasslands are convenient for this variety and furnish a high quality product. They are collected, cleaned and arranged in a dryer. This is handmade and they take good care of these mushrooms.
It guarantees very flavourful mushrooms in mouth. The St George's Mushrooms are less known than the Chanterelles and have a natural and wild taste which will without a doubt sublimate your omelettes and your sauces.
Cooking tips :
As for all dry mushrooms, we recommend that you rehydrate your ceps in some water or some warm milk. And so during at least 2 hours or if you can a night.
Preservation :
Keep it cool or keep it dry but shielded from light.
Recipe idea: Turkey breast in St George's Mushrooms :
Ingredients (3 people) :
3 beautiful turkey breasts
100g of dried St George's mushroom Lozère
1 Shallot
10cl of single cream
Olive oil
Crushed hazelnuts
A point of cinnamon
Preparation:
Rehydrate your mushroom as previously indicated, then wash them
Chop your shallot, put it in your stove in some olive oil and add St George's Mushroom. Then, salt, pepper and add the cinnamon. Stir 2 at 3 minutes until the shallot is gilded.
Add the cream and let simmer 5 minutes.
Cook in another oiled frying pan turkey breasts by seizing them on each side.
Serve on a hot plate with a St George's mushrooms sauce.
Dried St George's mushrooms
With this product, we recommend :
Dried St George's Mushrooms is also available in
Risotto
.
Customers who bought this product also bought :