Dried Black Trumpet Mushrooms
These trumpet mushrooms will make you say goodbye to your old and bland recipes made with mushrooms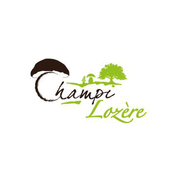 Champi Lozère
Like the rest of the Champi Lozère range, these mushrooms are locals and are subjected to several quality tests before being in the market and to obtain exceptional dried Black trumpets.
After being collected in Lozère, they are selected and washed before drying. When they are dry, there are another selection to ruling out any inferior trumpets. Trumpets are now, ready to be in cubicle before being available on the market.
Cooking tips:
As for all dry mushrooms, rehydrate your trumpets in some water or some warm milk. And so, during at least 2 hours or if you can a night.
Preservation: Keep it cool or keep it dry but shielded from light.
Recipe idea: the Trumpets of the death pie :
Ingredients: (6 peoples)
50g of dried trumpets of the death ChampiLozère
20cl of full cream
1 small chorizo
2 rolls of short pastry
1 onion
Flaked almonds
A soup spoon of oil
Butter
A quarter of glass of white wine
A yolk egg
Preparation
Rehydrate your black trumpets mushroom as previously indicated, drain them and fry them with an onion in some butter in a frying pan
Preheat your oven to 180°C
Add your flour and the white wine
Cut your chorizo in any fine slices and add it to the preparation with the cream
Spread your 1st roll of short pastry in a mould pie, put the preparation, the salt and the pepper and add your flaked almonds
Cover with the second short paltry and make a fireplace so the vapor will escape.
Gild with a yolk egg
Dried black trumpet mushrooms.
With this product, we recommend :
Dried Black Trumpet Mushrooms is also available in
Risotto
.
Customers who bought this product also bought :