Dried ceps to perfume all your meals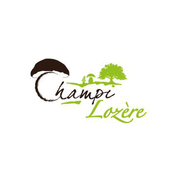 Champi Lozère
The cep possesses a strong taste compared to any other mushrooms. This is why it is a mushroom very used in gastronomic recipes. It has an intoxicating and singular identity. It gives this little something which will lift most of your dishes.
The ceps must be in excellent quality !! That is why Champi Lozère staked on their ceps qualities by selecting Lozere wild ceps.
All the following process is well thought and is handmade: the cleaning, the cut and the drying on wooden shelves.
Cooking tips :
Rehydrate your ceps in some water or some warm milk. And so during at least 2 hours or if you can one night.
Need to know: 10g of dried ceps correspond to 100g of fresh ceps.
Preservation:
Keep it cool or keep it dry but shielded from light.
Recipe idea: ceps soup
Ingredients:
300g of Champi Lozère dried ceps
4 cloves of garlic
1 onion
500g of potato
30cl of double cream
80cl of chicken or vegetable broth
2 soup spoons of olive oil
20g of butter cut in pieces
Preparation:
Put ceps in a bowl, and cover them with ½ litre of boiling water. Then, make them heat in a microwave for 3 minutes in maximal power.
Leave to rest for 10 minutes and then leak out to get back mushrooms and water.
In a pressure-cooker or a big pan or a stew pot, put the olive oil and a thinly onion which you stir before to add cut potatoes.
Add your broth, the collected water of ceps, garlic, and rehydrated ceps (we advise you to keep small pieces of ceps for your decoration).
Cook over a low heat for 20 minutes but don't forget to salt and pepper.
Mix with the hand blender and incorporate the double cream and the small ceps pieces.
Put the pieces of butter to be melted in the soup and serve it hot.
Why not add any hazelnuts powder?
With this product, we recommend :
Dried Ceps is also available in
Risotto
.
Customers who bought this product also bought :