Prunes filled with prune cream
This product is coming back soon!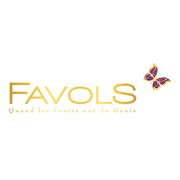 Favols
Fruits en Ecrin from Favols is a sweet treat made from the very best prunes. Soft prunes, full of flavour, are stuffed with a delicious, fruity filling.
Prunes from Agen, fill (prunes from Agen, cane sugar, glucose, apple) , and preservative: E 200. This product may contain almonds.
With this product, we recommend :
Customers who bought this product also bought :
Reviews about : Les Fruits en Ecrin
Reviews are classified, newest one appears first.
Leave a review
Please describe your experience with this product : taste, texture, how you used it and maybe your favorite recipe or advice.
You must login or register to leave your opinion.