Try inverse spherification yourself!
This product is coming back soon!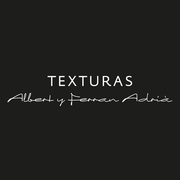 Ingredients
Texturas Ferran Adria
Texturas is a range of products by elBullitaller, which enable you to experiment with new culinary methods for extraordinary results.
This gum allows you to thicken soups, sauces and creams using only a very small amount of product, and without changing the flavour of your recipe.
Xantan gum is produced by fermenting corn starch, and is extremely efficient as a thickener, helping to suspend particles in liquid.
Soluble when cold, the gum does not lose its qualities even when heated to 50°C. Stir gently and allow to soak up liquid.
With this product, we recommend :
Customers who bought this product also bought :