What exactly is inverse spherification? Find out! Must have for your molecular gastronomy recipes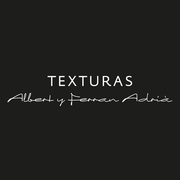 Ingredients
Texturas Ferran Adria
Texturas is a range of products by elBullitaller, which enable you to experiment with new culinary methods for extraordinary results.
This Spherification kit is the essential tool to help you create any food that is spherical, such as caviars, raviolis, bubbles, beads…
Gluco is made from calcium gluconolactate, and is the perfect product to create spherical culinary effects, without adding any flavour or taste to your finished recipe.
Presented in powdered form, and soluble when cold, the Gluco should be added prior to any other powdered ingredient.
A explanatory leaflet is enclosed with the Gluco to instruct you on how to make best use of this extraordinary ingredient, as well as the other products in the Texturas range.
Example of recipe using Gluco from Texturas in molecular gastronomy by Ferran Adria : Spheres of meat jus (inverse spherification video in 2 parts)
With this product, we recommend :
Customers who bought this product also bought :