A mixture of spices perfect for achieving your Kefta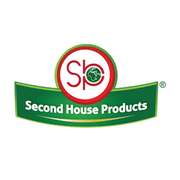 Second House
kofta is a very popular specialty throughout the Mediterranean but also in the Balkans, they are meatballs made with beef or lamb that a spice mixture is added, it can also add to cilantro for extra flavor.
Here, we offer in this mixture of allspice, cinnamon, starch and black pepper.
We can offer a recipe Kefta 6 people
Ingredients:
1 kg of minced meat (lamb or beef)
2 tomatoes, peeled and cubed
2 chopped onions means
Olive oil
chopped parsley
Salt and pepper
Preparation:
Mix the minced meat with onions, a teaspoon of special spice mix Kefta, salt and pepper.
In a saucepan, put the tomatoes diced and peeled with olive oil and a little salt. Leave on low heat for 30 minutes.
Making meatballs by hand and flour if you like.
Brown for 15 minutes in a pan with a little oil, drain and return them to the tomato sauce. Warm up a few minutes and serve.
Jamaican pepper 70%, cinnamon 15%, starch 8%, black pepper 7%. May contain traces of wheat, gluten, sesame, mustard seed, nuts, celery, milk, egg, soy, fish.
With this product, we recommend :
Customers who bought this product also bought :