This product is coming back soon!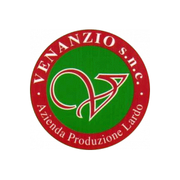 Venanzio
Quite simply the best lard in the world. Produced using tradional methods of maturation that are as old as the hills. The fat comes from the back of the pig, there where it is most unctuous and thick, and is matured in marble pots which have been rubbed inside with garlic and aromatics. The pot is filled with alternate layers of lard and a mixture of salt, pepper, herbs and spices, and then left to mature for between 6 and 10 months. This long maturation ensures that the lard takes on an aromatic scent and a fabulous complexity of flavour. We suggest that you remove the very salty exterior before serving the lard sliced finely on fresh bread. Exquisite.
Italian pork fat, natural sea salt, black pepper, garlic, rosemary, mix of spices and aromatic herbs.
With this product, we recommend :
Customers who bought this product also bought :