Porto Niepoort - Tawny port - 20%
Port with a hint of cherry.
This product is coming back soon!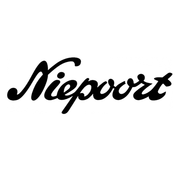 Niepoort
« Good port is characterised by the balance between the eau de vie, the tannins, the red and black fruits, and the sugar. » Dirk Van Der Niepoort
Origins
In 1842, the Dutchman F.M. Van Der Niepoort founded the house of Niepoort, which is today directed by Rolf and Dirk Van Der Niepoort, representing the 4th and 5th generations of the family. Niepoort is to port what Taittinger is to champagne, characterized by an limited annual yield of only 500 000 bottles, and which is much appreciated by connoisseurs of port. For 140 years, Niepoort bought its grapes from the vineyards of the Cima Corgo region, and in 1987, the house bought its own grape farms in the same region.
Production
All the expertise and knowledge of the house of Niepoort are dedicated to the production of the wines which it produces. The grapes come from old vines, which produce a low yield per hectare, whilst the harvest is done by hand, and only when the grapes are as ripe as possible. The grapes are then crushed under foot, in granite containers. At the end of the fermentation process, the juice is mixed with eau de vie, according to the strength of flavour desired. After the winter has passed, the new Port is stored in the dark, dank caves of the Vila Nova de Gaïa. It is also in these caves that the Port undergoes the magical transformation of maturation, in oak casks or in century old glass containers.
Porto Niepoort – Tawny
Tawny port is produced from the best wines, from different harvests, which are then aged by oxidation, in oak casks for a minimum of three to four years. Tawny port is characterized by its red colour, with fawn highlights, and its aromas of cherry and nut.
Alcohol: 20% vol. Contains sulfites.
With this product, we recommend :
Customers who bought this product also bought :