Very well thought, this bag in box format contains 2 liters of birch sap and French will let you do your detoxifying treatment.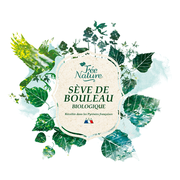 Fée Nature
The Fairy Nature puts a point of honor to offer a quality product. The birch sap is harvested only in the French Pyrenees, 100% certified organic, it will do you good.
In a valley protected from pollution is of various attacks, wild birch trees are selected according to strict criteria.
The birch sap is harvested daily from February to April, according to an ancestral method and respectful of nature, the sap is directly filtered and conditioned to offer you all year round.
The birch sap water with many virtues known and recognized around the world
In the Nordic countries, birch sap cure is a practice more common than, the return of spring we recharge the batteries all the benefits of this water.
The birch sap is so good because it is sip trace elements and has a strong detoxifying power.
Drinking about 25 cl per day in 2 or 3 doses before meals. After opening, refrigerate and consume within 8 days.
With this product, we recommend :
Customers who bought this product also bought :