Williams Pear Eau de Vie - Captive Pear - 40%
A truly exceptional eau de vie - the pear grows inside the bottle over time!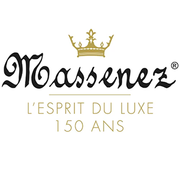 G. E. Massenez
G. E. Massenez
From father to son, the tradition and expertise of the G. E. Massenez distillery continues to produce eaux de vie which are particularly appreciated in the region of Alsace. Eaux de vie do not benefit from industrial production methods, and G. E. Massenez has therefore chosen to preserve the traditional methods of production. Only the very best fruits are used, distilled and then aged for many years before being bottled.
Captive Pear Eau de Vie
How is it possible to capture a pear in a bottle? The answer is less complicated than you might think. The empty bottle is attached to a pear tree in springtime, beneath a shoot, allowing the shoot to grow into the bottle. When ripe, the pear and the bottle are gently detached and rinsed with great care, before being filled with pear eau de vie. The pear inside stays fresh as long as it stays in its bath of eau de vie.
With this product, we recommend :
Customers who bought this product also bought :