Plum eau de vie, aged in oak barrels.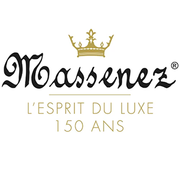 G. E. Massenez
G. E. Massenez
From father to son, the tradition and expertise of the distiller G. E. Massenez produces eaux de vie which are particularly appreciated in the Alsatian region. Eaux de vie do not benefit from industrial production methods, and G. E. Massenez has therefore chosen to preserve the traditional methods of production, and to ally them with the strict quality demands of the modern day. Only the very best fruit are used, distilled and then aged for many years before being bottled.
Plum eau de vie
Only the most gorgeous, round, ripe plums are used by G. E. Massenez to produce this eau de vie, which is aged in oak barrels for many years before being bottled. This aging process gives a softness to the otherwise powerful eau de vie, resulting in a liquor which is extremely fine and subtle. It was very popular in the years preceding the Second World War, and today, this eau de vie is once again gaining in popularity, gaining a fan base that is not just French, but international. It is reputed to have excellent digestive properties, and should be served in small quantities, at the same temperature as your cup of coffee.
With this product, we recommend :
Customers who bought this product also bought :