Les Folies Fromages - White Fig, Bay Leaf, Raisin
To eat with goat's cheese!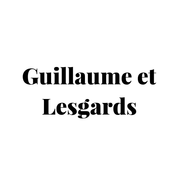 Guillaume et Lesgards
Folies Fromages – Guillaume and Lesgards
Either eaten directly with cheese, on a crunchy baguette or on a fresh, hot slice of toast, the Folies Fromages of Guillaume and Lesgards are six recipes intended to add a different and original aspect to the way that you eat cheese. All six recipes are based on tradition, and rely on making the most of opposing, yet complementary flavours. Made by craftsmen in the Pyrénées.
To accompany goat's cheese
White fig is the perfect companion to accompany delicious goat's cheese. A few raisins and a light touch of bay leaf complete this mixture, which is full of sunshine and the flavours of the parched, arid Southern uplands.
52% white fig, sugar, raisins 2.1%, pectin, lemon juice, bay leaf. Keep refrigerated after opening