Nikka From The Barrel Gift Box 2 shot glasses and measurer
Nikka presentation box from the barrel with 2 glasses
This product is coming back soon!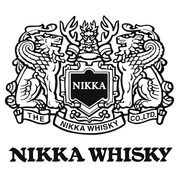 Aromatic and fruity
Whisky Nikka
Considered as the father of all Japanese whiskies, Masataka Takesuru undertook the construction of the Uoichi distillery on the Island of Hokkaïdo in 1934. Situated 50 kms off the coast of Sapporo, the distillery is truly impressive, with its stone walls and red tiled roof, a mixture of aesthetics and tradition which is typically Japonese. In 1939, the Nippo Kaju society was created, and the nape Nikka Whisky was formally adopted in 1952. Its success meant that a second distillery was built in 1969 on the island of Honshu at Miyagikyo, near to the town of Sendaï:. The valley of Miyagi was chosen for the purity of its air and the high level of hygrometry, ideal for aging the whisky in casks. In 1998, a grain distillery with two four column alambics was built on the same site as the malt distillery, together resulting in some really astonishing products…
Nikka from the barrel
This wooden presentation box contains a blend of high degree Japanese whisky, aged in bourbon barrels. Produced from single malt whiskies of Miyagikyo and Yoichi, as well as a grain whisky, the richness of its aroma, and the originality of its bottle are remarkable. Bottled at its natural degree and aged in bourbon barrels, Nikka from the barrel pays witness to the expertise of the master blender of the Nikka company, Master Sato.
Colour :Old gold with golden highlights.
Nose : Fine and complex. Floral notes (lilac), fruity notes (apricot), spices (clove), and leather.
In the mouth : Powerful and strong. Spices (pepper), Woody (oak), Ripe fruits (peach), candied apple and flowers (honeysuckle).
Finish: Marine flavours. Ripe fruits (peach and plum), and a base of wood and vanilla.
With this product, we recommend :
Nikka From The Barrel Gift Box 2 shot glasses and measurer is also available in
Rare spirits & wines
.
Customers who bought this product also bought :