L'Insolite de Lascaux - Organic red wine AOC du Languedoc Bib 3L
The beautiful ruby colour of this organic red Coteaux du Languedoc can be found in a practical format containing 3 litres.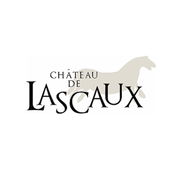 Château de Lascaux
Château de Lascaux offers you a generous BIB of Coteaux du Languedoc red wine in organic version. This Bag in Box of 5L with a very elegant decoration will decorate your kitchen or the corner of a table.
A nice wine well balanced in the mouth, with a nice roundness. For your meals with friends (meat in sauce) or your summer aperitifs, the 3L Bib format is ideal!
Tasting :
Robe : ruby.
Nose: very frank notes of juniper and eucalyptus which give way to red fruits.
Palate: a round, fresh wine with a liquorice and raspberry finish.
The Castle of Lascaux
Situated in the heart of the Pic St Loup terroir, considered as the northernmost of the vineyards of the Languedoc appellation, the Château de Lascaux estate benefits from a unique microclimate, Mediterranean and cool, with contrasting temperatures, significant rainfall and marked seasons. All this allows the carefully selected grape varieties to express their qualities to the best of their ability.
Their 85ha of vines are surrounded by garrigue. The vineyard is thus fully integrated into the natural environment rich in biodiversity, ensuring its protection and diversity of expression. The entire vineyard is certified biodynamic, under the Demeter label.
It is run by Jean-Benoit and Isabelle Cavalier, who perpetuate a family tradition of 13 generations, with exaltation and character. They strive to cultivate Mediterranean grape varieties, rigorously implanting them in their different terroirs, so that their wines reveal the scents, aromas and freshness that have made the reputation of the estate.
The rest is a story of attention, intuition, rigour, time and delicacy. The humility of nature and the care never to fail in the terroir of Pic Saint Loup can be found in the finesse and freshness of the wines of Château de Lascaux.
Domaine Cailhol Gautran
Cailhol Gautran is a 50-hectare estate located in Aigues Vives (34). Since 1918, Cailhol Gautran has seen 4 generations of Gautran farmers succeed one another. Today, Nicolas and Olivia Gautran offer terroir wines, combining high standards, simplicity and quality.
For them, wine is about exchange, sharing and conviviality. In the end, the pleasure of savouring!
Working only with grape varieties from the Minervois appellation, they have at heart to make expressive wines, reflecting the magnificent landscapes of their terroir. The estate is worked entirely in organic farming, respecting the environment and the land of their ancestors.
Dare the bib!
Bienmanger.com offers you a selection of good little wines in bag-in-box, with packaging with nice looks and beautiful impressions, which will take nothing away from the magic of the wines. Or the charm of your tables.
Do you know about bibs?
The Bib (for Bag in Box) is a 3 or 5-litre vacuum-packed plastic bag, topped with a watertight press tap. The pouch retracts as the wine is pulled out, preventing any contact of the wine with the air, and therefore allows the wine to be stored better than in the bottle. And to be able to drink it at your own pace, according to your desires.
All this is contained in a box, usually made of cardboard, nicely decorated to make a strong impression on your table or buffet!
How long does a bib keep?
Bib wine can be kept between 6 and 12 weeks after opening.
Nothing to do with a cubi (cubitainer) then. Indeed, the cubi is a simple plastic jerrycan that does not allow you to keep the wine once it has been opened, the contact with the air being immediate and too important. For this reason, and contrary to the Bib in which the wine is never in contact with air, the cubi is in decline.
On the other hand, it is strongly advised to keep the opened bibs away from heat, in order to keep an optimal consumption time.
More practical than the bottle!
Bibs are perfect for long evenings with friends and family, served in a carafe or directly on the table, but also simply for everyday use.
The tap-press that decorates the bag-in-box allows you to draw wine as you wish, at any pace, at any time, but always in moderation!
The classic bib contains 3L, the equivalent of 4 bottles of 75cl.
The 5L one, a little more than 6 bottles and a half. At the rate of one glass per day, a 5L Bib lasts more than a month!
Bibs have the other advantage of weighing much less, being easy to take everywhere, and taking up much less space in the fridge and cellar than bottles.
60% Syrah, 35% grenache, mourvèdre 5% Alcohol : 13,5% vol Contains sulfites.
With this product, we recommend :
L'Insolite de Lascaux - Organic red wine AOC du Languedoc Bib 3L is also available in
Bag-in-box wines
.
Customers who bought this product also bought :