Molecular food styling kit
Combine both molecular and food styling techniques to create amazing plates.
Dear gourmet friends,

Because BienManger.com and its transporters' logistic capacities are limited in this period of Coronavirus crisis and because we want your orders to be delivered within a reasonable time, we are obliged to to restrict the shipment of certain products. You will be able to find "Molecular food styling kit" in a few weeks.
See all products currently available for sale
Thank you for your understanding.

Aurélie from BienManger.com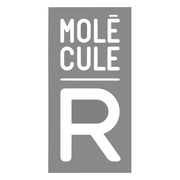 Saveurs MOLÉCULE-R
This kit is where molecular gastronomy and food styling collide. Create light, airy foams, burst-in-your-mouth spheres and beautiful caviar-style pearls, then plate it all just the way you want it! With 11 utensils especially designed for molecular gastronomy, 6 essential food styling tools, 4 natural, plant-based food additives (10 sachets of each), 2 recipe DVD's and a whole booklet of tips & tricks, it is truly the best, most complete introduction to the elegant, playful world of molecular styling.
Natural texturing agents can now be used to deconstruct any dish thanks to 3 spectacular techniques.
SPHERIFICATION: Encapsulate flavors into bubbles that burst in your mouth
EMULSIFICATION: Create colorful foams that intensify aromas
GELIFICATION: Sculpt flavors into tasty pearls, raviolis or spaghettis
Contents:
1 pair of precision tweezers
1 pair of fine scissors
1 scalpel with 2 blades
1 culinary syringe
2 syringe tips
1 oil mister
2 spatulas
4 pipettes
1 slotted spoon
1 electric foamer
4 silicone tubes
2 50-recipe DVDs
1 cookbook with color pictures of each recipe
4 food additives (40 sachets)
List of the additives included:
10 sachets / net 50g - Calcium Lactate
10 sachets / net 20g - Sodium Alginate
10 sachets / net 20g - Agar-Agar
10 sachets / net 20g - Soy Lecithin
With this product, we recommend :
Customers who bought this product also bought :