Pink salt of the Himalayas oriental mix - The refill
The unique flavour of Himalayan salt and the taste of the orient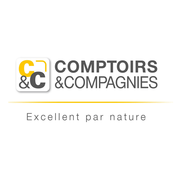 Pink Himalayan salt
Comptoirs et Compagnies
Formed when the Himalayan mountains were born, 200 million years ago, this attractive pink salt is unique, both in its form and its flavour. Here it is blended with eastern spices, to add a touch of exoticism and exclusivity to your food.
Pink salt of the Himalayas, coriander, cumin, girofle, cardamome, anis, fleur de macis, ginger, cinamon and curry.
With this product, we recommend :
Pink salt of the Himalayas oriental mix - The refill is also available in
Seasonings
.
Customers who bought this product also bought :