A unique taste for your cooking!
This product is coming back soon!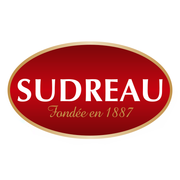 François Sudreau
Goose fat allows you to replace butter or vegetable oil in your cooking, giving your preparations an absolutely unique flavour, typical of the cooking of the South-West of France. Use it to fry meat, in pastas, with sautéed potatoes or vegetables… It is resistant to high heat without blackening your pan. Moreover, goose fat is well-known to be the healthiest animal fat. Relatively poor in saturated fatty acids, it indeed presents an interesting rate of mono- and polyunsaturated fatty acids, excellent for your health. Surveys have demonstrated that people from the South-West of France, great consumers of goose fat, may have fewer cardiovascular diseases than the national average.
With this product, we recommend :
Customers who bought this product also bought :