Precision tool set for food styling
Unleash the full potential of your culinary creativity!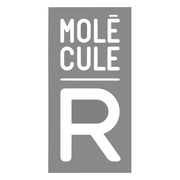 Saveurs MOLÉCULE-R
The food styling toolset you've been waiting for for years: from tweezers to scissors, from syringe to scalpel, each high quality tool has been carefully designed and engineered to make styling your culinary creations at home easier than ever. The kit comprises 11 easy-to-use tools and accessories, each with its designated compartment in the minimalistic, space-efficient included box.
This kit contains:
- 1 pair of precision tweezers
- 1 pair of fine scissors
- 1 scalpel with 2 blades
- 1 culinary syringe
- 2 syringe tips
- 1 oil mister
- 2 spatulas
With this product, we recommend :