Sweet onions from Cevennes AOP
The sweet onions Cevennes new has come! Enjoy fast its mild, sweet flavor.
In Stock
Home or office delivery only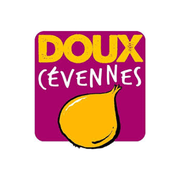 Origine Cévennes
Bienmanger.com invites you to discover a unique product, the Cévennes sweet onion in its early version. This onion is particularly tasty and sweet, and has even recently been awarded the much sought-after Protected Designation of Origin (PDO).
Its particularly melt-in-the-mouth texture and very sweet taste are appreciated by all. It can be eaten both raw and cooked. Its richness in vitamin C, minerals and trace elements make it a real health ally thanks to its anti-oxidant and immune virtues. Moreover, it is low in calories. Finally, it has original physiological actions that have been the subject of numerous studies: beneficial effects on the cardiovascular system, hypoglycemic action, diuretic action.
Which sweet onions from the Cévennes to choose?

We offer sweet onions from the Cévennes in different sizes and packaging. If you cook a lot, you may prefer larger sizes, which are more practical and even tastier according to connoisseurs.
Cultivation and date of harvest

The sweet onion of the Cévennes is grown on terraces, transplanted and harvested by hand. Harvesting takes place in August and September depending on the year and the weather.
Recipe ideas with Cévennes sweet onions
Cut into strips in cold salads (lettuce, potatoes, etc.),
Preserved in jam or onion confit,
In onion soup,
In onion pies and other pissaladières,
In fritters, fried with breadcrumbs,
Stuffed with sausage meat with large onions,
Slowly candied in the oven with olive oil.
Sweet onions from Cévennes AOP
With this product, we recommend :
Customers who bought this product also bought :