Organic and No Added Red Wine Côtes du Rhône
Find out what natural wine "a crapshoot never abolish chance"
This product is coming back soon!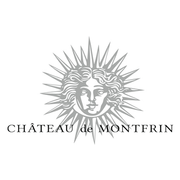 Château de Montfrin
Château de Montfrin is always eager to offer you quality wines, here this Côtes du Rhône is produced organically but it is also a natural wine.
A natural wine is a wine in which no element has been added, notably sulphur, which makes it possible to find a wine with a pure taste, very respectful of nature. It is therefore a more unstable wine than its colleagues, to be kept with care.
The aromas and notes are very different from conventional wines.
Robe: dark and deep
Palate: a perfect expression of syrah, peppery and structured.
Alcohol: 14%. No sulfites
With this product, we recommend :
Customers who bought this product also bought :