To better explore the range of Comtesse barry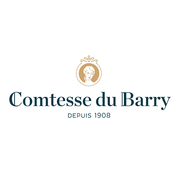 Hamper
Comtesse du Barry
Using simple recipes, quality products and a touch of originality, Comtesse du Barry offers excellent products.
Comtesse du Barry likes to call this assortment "Magic wand". Indeed, you will be delighted with all the different flavours to discover.
This assortment of 7 terrines, all really tasty, will make happy your guests.
This box includes :
Duck terrine with green pepper
Gascone terrine
Poultry liver terrine with Banyuls
Poultry liver terrine with Porto
Pork terrine with chive
Country terrine with hazelnuts
Duck terrine with orange
With this product, we recommend :
Customers who bought this product also bought :