Goose Farm Foie Gras from South-West France
This product is coming back soon!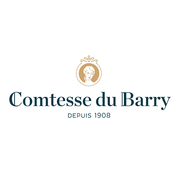 Foie gras
Comtesse du Barry
The goose foie gras is a typical product very appreciated by food lovers, however it is very different than the duck foie gras.
We usually attribute to the goose foie gras a softer taste than the duck foie gras.
It is important to highlight that Comtesse du Barry only uses french geese which are raised outdoors in the Gers region and are fed with whole grain corn. Their meticulous work permits to guarantee the quality of products.
Serving suggestion Spread on fresh or toasted bread with a dash of salt and why not some pink peppercorns a light point of very pleasant acidity.
Goose foie gras from the South West of farm goose, water, salt, pepper.
With this product, we recommend :
Customers who bought this product also bought :