Texturas Basic Spherification Kit
A truly remarkable set of ingredients and tools to create a little molecular magic
This product is coming back soon!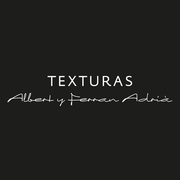 Kits & DVDs
Texturas Ferran Adria
Texturas by Albert and Ferran Adria
"Since its conception in 1997, elBullitaller's goal has been to enrich the range of textures possible in cooking. Our research has produced new techniques that have allowed a radical evolution in how we cook. The Texturas range of products allows you to integrate some of our techniques in your own culinary research: foams, hot gelatine, melon caviar, and spherical ravioli to name but a few."
Spherification
Spherification is a spectacular cooking technique developed by elBulli in 2003, which enables you to carry out magical new recipes. It consists of controlled gellification of a liquid to create spheres. Basic spherification consists of plunging a liquid mixed with Algin into a bath of Calcic. This technique allows you to obtain different sized spheres that can be used to make molecular "caviar", "eggs", gnocchi and ravioli. Being relatively supple, spheres made with this technique can also be handled, and can be made to contain solid elements within them. Basic spherification sometimes requires the addition of Citras to correct the acidity of certain ingredients. The process requires the use of specific tools (the Eines set).
This basic spherification kit contains Algin, Calcic, Citras and Eines tools.
This set contains:
With this product, we recommend :
Texturas Basic Spherification Kit is also available in
Ingredients
.