Everything you need to produce amazing edible spheres
Dear gourmet friends,

Because BienManger.com and its transporters' logistic capacities are limited in this period of Coronavirus crisis and because we want your orders to be delivered within a reasonable time, we are obliged to to restrict the shipment of certain products. You will be able to find "Eines Texturas" in a few weeks.
See all products currently available for sale
Thank you for your understanding.

Aurélie from BienManger.com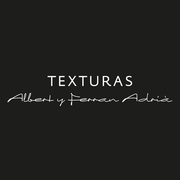 Kits & DVDs
Texturas Ferran Adria
Texturas is a line of products selected by elBullitaller, designed to allow you to create breathtaking edible effects.
The "Spherification Kit" products are essential for every spherical preparation: caviar, raviolis, balloons, gnocchi, pellets, mini-spheres…
In the Eines pack, you will find all essential tools for the spherification process: the syringes allow you to measure drops in order to obtain a spherical caviar, dosing spoons of different sizes are used to obtain spherical raviolis, and collecting spoons are used to drain the preparation after the calcic bath.
A booklet goes with this product, and explains clearly and precisely the characteristics of each product of the line Texturas gives advice, instructions and recipes, and presents the concept created by Albert and Ferran Adria and the El Bulli adventure.
2 plastic 50 ml syringes, 1 set of 4 stainless steel dosing spoons (1,25 ; 2,5 ; 5 et 15 ml), 2 collecting spoons.
With this product, we recommend :
Customers who bought this product also bought :