Duck Foie Gras from South-West France
A melt-in-the-mouth whole duck foie gras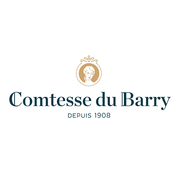 Foie gras
Comtesse du Barry
Comtesse du Barry has introduced this traditional recipe when the company was founded in 1954, the recipe has remained unchanged and still without any additives.
For this whole duck foie gras, Comtesse du Barry only uses french geese which are raised outdoors in the Gers region and are fed with whole grain corn. Their meticulous work permits to guarantee the quality of products.
Using simple recipes, quality products and a touch of originality, Comtesse du Barry offers excellent products.
Whole Duck Foie gras from south west, wtaer, salt and pepper
With this product, we recommend :
Customers who bought this product also bought :